3 Days in Chiang Mai Itinerary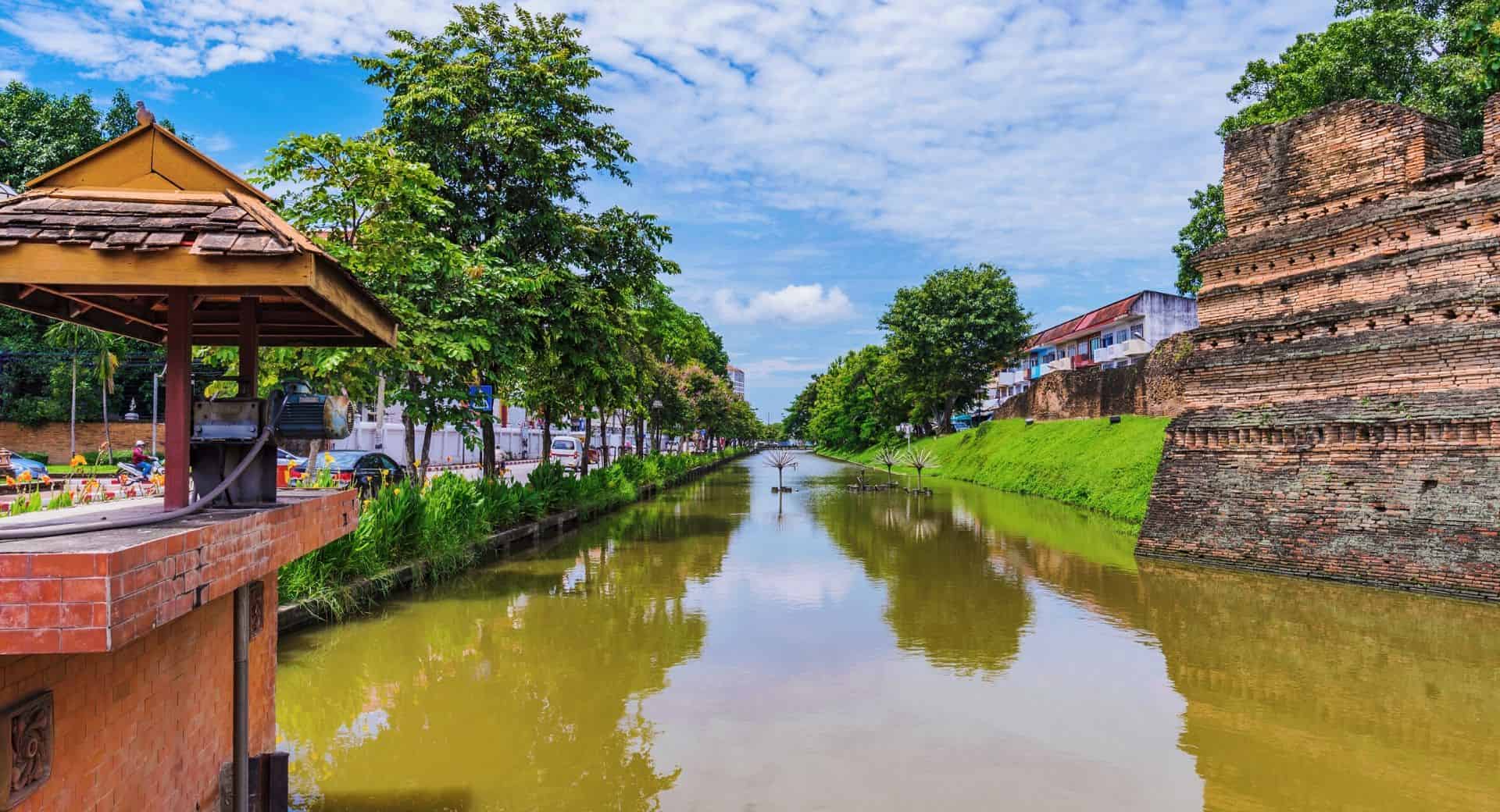 Chiang Mai Province is one of Thailand's most popular travel destinations, located in the mountainous northern region of the country. Three days in Chiang Mai is just enough time to get a flavor for the city and experience some of the area's most significant activities and attractions. This Chiang Mai itinerary can be used as a plan for you to get the most out of the city in a short amount of time, or to give you some ideas of what to do in Chiang Mai in 3 days if you're looking for a bit of inspiration.
Chiang Mai Day 1
To start your 3 days in Chiang Mai, head to Wat Phra That Doi Suthep, one of the most significant Buddhist temples in Thailand and Chiang Mai's most popular attraction. The temple is located on the Doi Suthep mountain overlooking the city, around 30 minutes from the centre of Chiang Mai, and you can expect to spend a couple of hours exploring the temple and its grounds. Tours of the temple are held regularly, which include transportation, but visitors wishing to make their own way there can take the 1004 road from the city via car, motorbike, or songthaew.
For a spot of lunch, make your way back into the city of Chiang Mai and head to the Boat Bakery restaurant on Huai Kaew Road for some typical Thai cuisine. Alternatively, head a little way down the road to the Catmosphere cat cafe for some coffee and a snack accompanied by 23 little kitties. While this cat cafe is known for being pricier than a regular cafe, this is primarily down to the cost of keeping the cats fed and healthy.
For an afternoon activity, head to One Nimman and walk around the boutiques and shops. You can even grab a snack at the food court. The Nimman area is quite popular amongst expats.
---
Planning your upcoming adventures? Travel by bus! (It's cheap!)
---
For dinner, head to the Italics Restaurant on Nimmana Haeminda Road for an example of Thailand's fine dining scene, offering a fusion of Italian and Thai cuisine. The restaurant is located within the Akyra Manor Hotel, which also houses the Rise rooftop bar that boasts gorgeous views of the city and mountains.
Chiang Mai Day 2
You would not want to be visiting Thailand without stopping to see some elephants! On the morning of Day 2, head to the Elephant Nature Park. There are various day trip packages available, as well as a shorter half-day package available with opportunities to see the elephants. Alongside elephants, the park is also home to various rescued animals such as buffalo, dogs, cats, and birds, and a vegetarian buffet is open for lunch.
If you have some time left in the afternoon after frolicking with the elephants, now is a good time for some temple-spotting in Chiang Mai's Old City before dinner. Within Chiang Mai's walled Old City are three of Northern's Thailand's most significant temples: Wat Chedi Luang, Wat Phra Singh, and Wat Chiang Man. There are lots of temples within the vicinity of the Old City, which was historically a cultural and religious hub of Northern Thailand, but these three are an absolute must-see if you're a little short on time!
While in the Old City, head over to Dash Steakhouse on Moon Muang Road for dinner. Dash offers very affordable dishes, with vegetarian, vegan, and gluten-free options to enjoy against a backdrop of traditional Lanna design.
Chiang Mai Day 3
---
Want to connect with fellow long-term travelers? Join our Facebook group and the conversation.
---
PSSST. SafetyWing finally covers COVID. I've been using their Nomad Insurance since 2019. It's the perfect solution for nomads like me. Don't leave without your travel insurance.
---
Doi Inthanon National Park is the highest point in Thailand and the primary location of today's activity. While the park is around 40 miles from the centre of Chiang Mai, it can take around 2 hours to drive due to the winding roads, so it's a good idea to leave bright and early to get in as much exploration as possible. The park is filled with multiple species of birds and foliage, with multiple waterfalls, hiking trails, and stunning monuments to see in the area. Depending on personal preference, it can take between a few hours and a full day to explore the park, so this is up to you! There are options for guided tours and guided hikes, which are a great way to make sure you see what needs to be seen in the area, but the park is absolutely suitable for solo exploration. Due to the amount of time you'll likely be spending at the park, it would be a great idea to bring snacks and lunch with you!
After a long day of nature trekking, now is a good time to start winding down your trip to Chiang Mai with a famous Thai massage. Naturally, there are various options for massage in the city and a multitude of massage parlors. For something a bit different, a program created by the Women's Prison in Chiang Mai helps ex-inmates get back into work and learn new skills, such as massage, and anyone can partake of these services to give these women some great opportunities.
To finish off the last day of your trip to Chiang Mai in 3 days, head to the Ping River for some gorgeous views and tasty riverside cuisine at Deck 1. The Deck 1 restaurant is located within a wellness spa and resort and the restaurant itself is very stylish and modern. For that intent on getting a table right beside the river, it is recommended to book online in advance. To end off your night and trip to Chiang Mai on a wonderful note now is a great time to take a stroll along the Ping River, lit up by the lights of the city.
---
READ MORE ABOUT THAILAND
‣ Getting around Thailand
‣ Diving spots in Thailand
‣ How to renew your visa in Chiang Mai
BEFORE YOU GO TO THAILAND
☑ Book your flight: If your flight isn't booked yet – check out the flights on Skyscanner or via Google Flights. My top saving tip is flexibility. If you're flexible, you should be able to find a cheaper flight.
☑ Book your accommodation: I always use Airbnb and Booking.com. If you'd rather stay in a hostel, you should take a look at the options on Hostelworld. If you click on the Airbnb link and you don't have an account yet – you'll get a $30 discount on your first booking.
☑ Protect your cute face: Oh, you may want to protect your cute face with a travel medical insurance. I would suggest SafetyWing as they offer the best rates, especially for long-term travelers. Otherwise, you can also take a look at World Nomads.
☑ Pack the essentials: You can consult this list when it's time to pack your bag! Do not leave without a universal charger, a power bank and your passport!
☑ Do you need a visa? If you aren't sure if you need a visa, it would be a smart idea to take a quick look before you go. You can use iVisa – it's super useful and easy to use.
Disclaimer: This post may include affiliate links. If you click one of them, we may receive a cute commission at no extra cost to you. Thank you.