2 Day Itinerary In Las Vegas 
Las Vegas is high on most travel lovers' bucket lists. The vibrant city is an adults' playground and arguably the entertainment capital of America. But you don't need to be into gambling or partying to enjoy this vacation haven.
The city also boasts fine dining, top-class shopping, and many iconic attractions.
Hotels.com asked me to share my perfect 2 day itinerary in Las Vegas, Nevada. While there's so much to do in "Sin City," a weekend in Vegas is actually enough as the city is so full-on. Here's how to have an unforgettable 2 days in Vegas.
Make sure to select a place to stay on the famous Las Vegas Strip so that you can access all attractions, casinos, hotels and restaurants easily.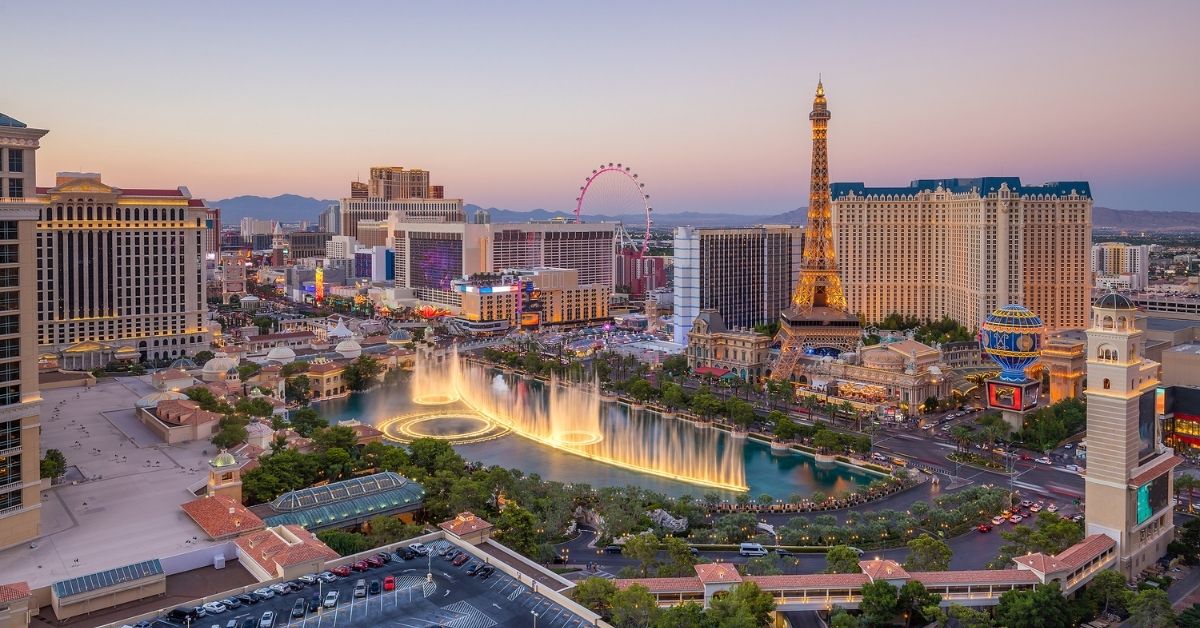 The Best Time To Visit Las Vegas
Because Vegas sits in the Nevada desert, the weather can get pretty extreme. In the summer, temperatures can peak above 100°F, which can feel too uncomfortable for many. In contrast, Vegas gets very cold in the winter, sometimes going below freezing.
The best time to spend a weekend in Vegas is during the spring (March to May) or in the fall (September to November). During these months the weather is much more pleasant.
In terms of crowds, early fall, when the schools have just gone back, is when Vegas is the quietest. You'll find the best hotel deals during summertime, though, when it's too hot for many. So, if you can handle the heat, you could snag a bargain then.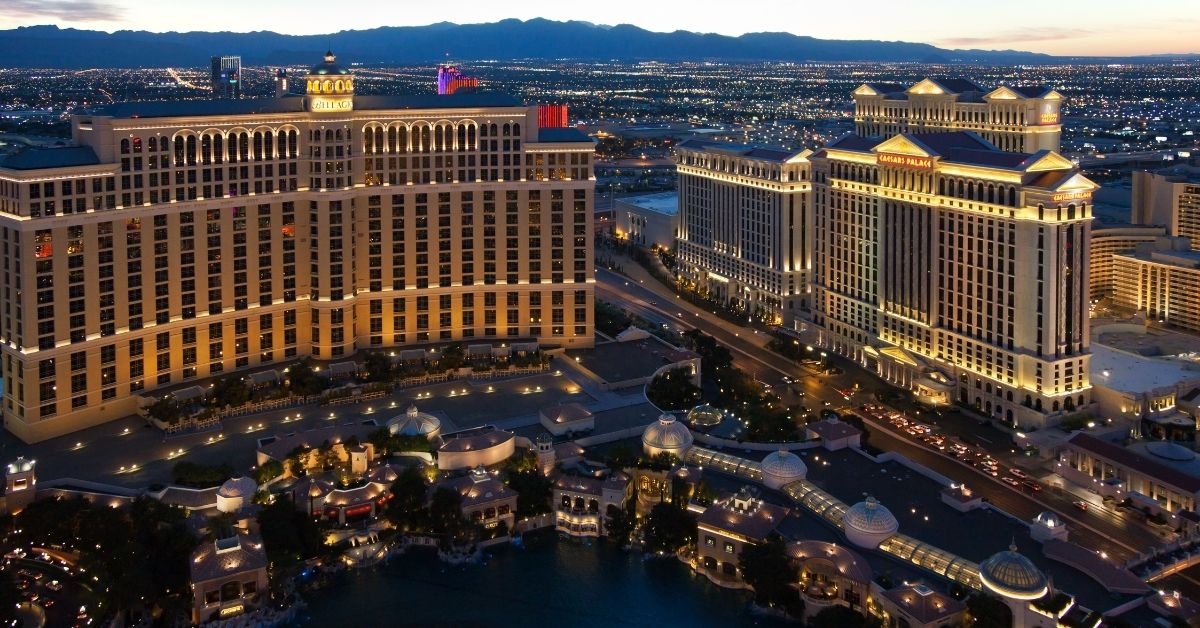 Day 1
When you arrive in Vegas, you'll likely want to check out The Strip straight away. Las Vegas Boulevard is a 4-mile entertainment promenade that never sleeps. So even if you arrive early in the morning, there will still be plenty to do and see here.
Different sections of the strip have different themes, such as Venice and Paris styles. Moreover, some parts are super flashy too, which feels like a buffet for the eyes!
One must-see attraction on the strip is The Venetian. This upscale hotel characterizes the Italian city of Venice. It features a canal with authentic working gondolas and shops and restaurants built with impressive Italian architecture.
Be sure to hop in a gondola and cruise down the indoor/outdoor canal taking in the magnificent sights and atmosphere.
Regardless of how many days in Vegas you have, seeing the famous water show at The Bellagio should not be missed. This renowned hotel attracts thousands of visitors every day to watch the impressive choreographed water fountain show, complete with lights and music.
The show takes place every 30 minutes on weekdays and every 15 minutes on weekends. I recommend seeing it both in the daytime and at night.
---
Want to connect with fellow long-term travelers? Join our exclusive Facebook group and take part in the conversation.
---
PSSST. Your travel medical insurance can now cover COVID-19! If you grab SafetyWing's Nomad Insurance, it'll be covered just like other illnesses. I've been using it since 2019 and I can assure you it's the perfect solution for nomads like you and me.
After grabbing lunch at one of the many restaurants on the strip, check out The Forum Shops at Caesar's for some retail therapy or just window shopping. This premium shopping mall has all the well-known brands such as Versace, Gucci, Tiffany & Co, and many more.
When your feet get tired, head across to another of Vegas's top attractions, The High Roller. This observation wheel is the tallest in the world.
Each cycle takes 30 minutes, and the wheel takes you 550 feet above ground at its highest point. Here you'll marvel at the breathtaking views of the city and all of its lights.
Time for dinner, but tonight resist an American feast, and opt for a full-on french experience, complete with a replica of the Eiffel Tower itself! The Paris Las Vegas Eiffel Tower is a vital part of any 2 day itinerary in Las Vegas.
Once you've taken a few selfies outside the eye-catching landmark, take the elevator up to the restaurant and observation deck. Here you can dine on fine French cuisine and sip on champagne as you take in the 360-degree view of the sun setting over Vegas.
After dinner, make a beeline for the casinos, which are everywhere here! Try your hand at gambling but remember to call it a night before you go broke as you still have one more day here!
Day 2
With so much to see and so little time, today will be another jam-packed day. First, fuel up with one of Vegas's famous buffet breakfasts. Most of the big hotels offer them and welcome non-hotel guests.
After breakfast, it's time for an essential stop on your 2 day itinerary in Las Vegas; the 'Welcome to Las Vegas Sign. Take one of the hop-on-hop-off buses here to get your iconic Vegas Instagram photo.
From here, take the bus north to The Mob Museum for a fascinating insight into how "Sin City" came to be. This interactive museum showcases true stories of the mob that built the city, including the notorious battle they had with the police. The exhibits here are fun, engaging, and thought-provoking.
The next stop on your 2 day itinerary in Las Vegas is the historic "downtown" area known as Fremont Street. This street is actually a five-block entertainment district chock-a-block with shops, casinos, restaurants, and various entertainment vendors. Fremont Street has become a foodie haven, so fill up your belly while you are here.
With so much going on, you could easily spend the whole afternoon here. Watch one of the fabulous light shows at Viva Vision, the world's largest video screen.
And if you want to do something out of the ordinary, you can zipline above the mall! If you have time, visit the nearby Container Park. This is a quirky outdoor shopping mall made from old shipping containers.
For your last meal in Vegas, make it a dinner with a view at The Top Of The World. You'll find this revolving restaurant sitting at the top of the Stratosphere Tower. The food is just as good as the views as they boast an award-winning menu including high-quality steak and seafood.
If you still have some energy left, hit the bars, clubs, or casinos to celebrate a fun and memorable 2 days in Las Vegas.
Final Thoughts
Las Vegas is one of the world's most popular travel destinations for a good reason. No matter your interests, everyone finds something they love about Vegas!
Disclaimer: Traveling these days remains uncertain, so make sure to stay safe to protect yourself and others at all times. Many hotels offer free cancelations at the moment, so you should book a hotel that allows you to change your plans if you need to. Remember that traveling right now is at your own risk.