Let's get you up to date with the newest travel advisories for U.S. citizens. All of these travel advisories were issued in July 2021, but with so many updates every day (or at least it feels like every day), there's a good chance you might have missed them.
These travel advisories are mostly either the easing of travel restrictions, or on the flip side, heightening some of the restrictions around the world as the Delta variant is causing cases to rise again (and just as we thought things were getting back to normal).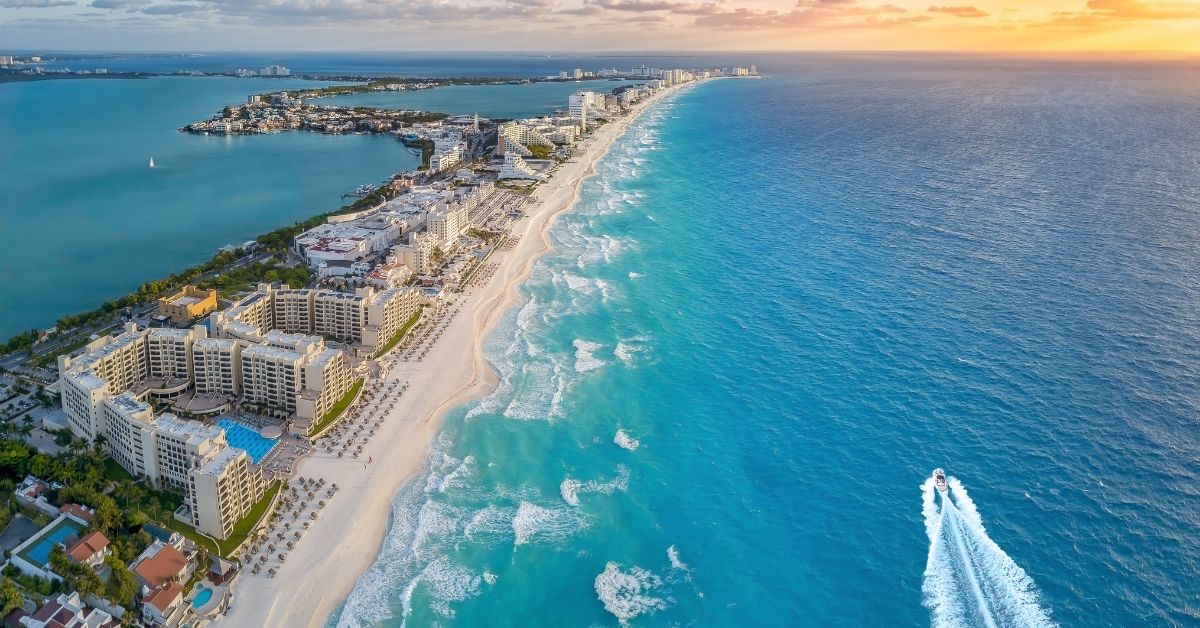 South Africa
South Africa has been bumped up to a level four travel advisory, with the state department urging Americans not to travel to South Africa due to a massive increase in cases during July. However, the country is still open with proof of a negative Covid test, so if you are traveling to South Africa, be extra cautious, and be vigilant with your Covid precautions.
Bermuda
In some more upbeat news, Bermuda has been dropped down to a level one advisory, the lowest of all the advisories for countries around the world. Being a level one country means you won't be subject to any particular Covid restrictions, and just need to 'exercise normal precautions' whilst traveling. This country has only had 33 Covid related deaths since the start of the pandemic, with a total of just 2,538 cases of the virus.
Germany
Germany is now classed as level two, and travelers are being asked to 'exercise increased caution' whilst in the country. Americans have been able to enter Germany for the last month unless traveling from a virus-variant area.
Mexico
Mexico was one of the first places to open up its sunny beaches to travelers from the U.S., and unsurprisingly is proving to be a very popular destination this year, especially for those who want to stay relatively close to home.
However, Mexico has been issued a level three advisory, with the U.S. government asking its citizens to reconsider travel to Mexico due to the Covid pandemic. Travelers are also urged to be especially cautious around the areas of Quintana Roo, and Baja California Sur due to crime.
Panama
This beautiful country might have to stay on your travel wish list for a while longer. Panama has been issued a level four advisory which is pretty much a big, fat nope to traveling to this Central American paradise for now. Maybe in 2022….
Saint Lucia
Saint Lucia has been doing pretty well up till now during the pandemic, but as of July 15th, the U.S. government has recommended travelers to reconsider visiting the Caribbean island due to COVID-19 and has issued a level three advisory.
Belize
Another one to add to the level three advisory list. In July, Belize changed levels on the four-tier advisory system, recommending travelers to reconsider their plans, although cases of the virus have been under 14,000 since the start of the pandemic.
The British Virgin Islands
A medal that no one wants…The British Virgin Islands received its level 4 travel advisory on July 19th, the same day that the island started requiring fully vaccinated visitors to take a rapid antigen at their port of entry. If you do decide to travel here (which is not advised) you must be able to provide a PCR or rapid antigen test within 5 days of arrival, or proof of full vaccination.
The UK
The UK eases its restrictions for vaccinated Americans and Europeans today, enabling those who fit the bill to avoid quarantine in the country, but the American government has raised the UK to tier four, urging travelers to steer clear, due to a rising number of cases of the Delta variant.
Croatia
It's level three for this Southern European destination, an advisory that's only been in place since July 26th. The reason? Yep, you guessed it, Covid.
Barbados
Barbados has seen a rise in cases and has therefore been pushed up to a level two advisory. With less than 4,400 cases since the start of the pandemic, Barbados is still a pretty good choice of destination, with guidance from the State Department to 'exercise increased caution' whilst traveling, however, you may have to quarantine for up to eight days on arrival.
Portugal
It wasn't that long ago that Portugal opened up its doors, but it seems this country can't catch a break as it has already received a level four travel advisory. This update was issued on July 26th due to a rising number of cases being recorded. On July 23rd, 3,800 new cases were declared.
Spain
Portugal's next-door neighbor is also not doing so well, with its own level four advisory. The country has been open to Americans for a while but has recently scrapped the need for Covid tests or proof of vaccination.
Cyprus
Another European country seeing a spike in cases is Cyprus. The country has recently jumped up to a level four advisory meaning 'do not travel'.
Malta
Last but not least is Malta. Just a couple of months ago, Malta declared it had reached herd immunity, the first EU country to do so, which is an impressive feat during the pandemic. However, now Americans are being advised against travel to Malta due to cases of Covid.
Unfortunately, it is inevitable that as countries open back up and the world starts easing Covid restrictions, that the cases will rise, but if you're planning a trip it's not all doom and gloom.
You can check out our post on the safest destinations in the world, to make sure you still have an incredible trip.