100 Incredible Quotes About Road Trip
Looking for inspirational quotes about road trips and long drives? Whether you're creating a travel slide, searching for inspiring captions for road trips or simply looking for ideas – you're in the right place.
We created a list featuring the best road tripping quotes so that you can dream of scenic drives and remember the precious moments with your friends and family.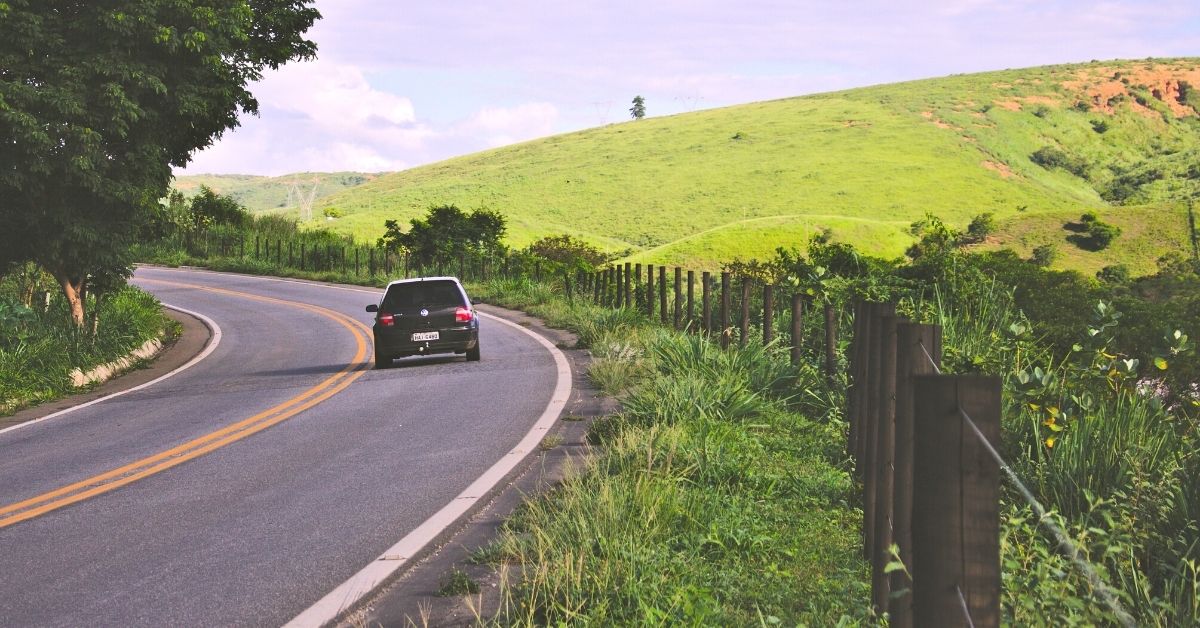 How To Use And Display Road Trip Quotes
Road trip quotes can be used and displayed everywhere. Here are some examples of ways you can use them:
Instagram or image caption

Video caption

Home decoration

Mobile background

Tattoo

Sticker

Journal

Diary

Planner
Many roadtrippers and adventurers love to display inspiring quotes in frames, doormats, pillows or blankets. That said, you can find plenty of inspiring ideas on websites like Etsy
Best Quotes About Road Trip
---
Want to connect with fellow long-term travelers? Join our exclusive Facebook group and take part in the conversation.
---
PSSST. Your travel medical insurance can now cover COVID-19! If you grab SafetyWing's Nomad Insurance, it'll be covered just like other illnesses. I've been using it since 2019 and I can assure you it's the perfect solution for nomads like you and me.
Without further ado, let's take a look at the most inspiring and beautiful road trip quotes.
Always take the scenic route, you never know what adventures you will find. –

Unknown

If you don't know where you are going, any road will get you there. –

Lewis Carroll

I climb behind the steering wheel… I drive off immediately without once looking back; it's a long journey but it leads to freedom. –

Corinne Hofmann

The open road is a beckoning, a strangeness, a place where a man can lose himself –

William Least Heat Moon

To the tourist, travel is a means to an end; to the traveller, it's an end in itself. –

Marty Rubin

Sometimes the most scenic roads in life are the detours you didn't mean to take. –

Angela N. Blount

When all's said and done, all roads lead to the same end. So it's not so much which road you take, as how you take it. –

Charles De Lint

All of a sudden we were out of the lot and on the highway next to the mountains, flying. I put my hand out the window, and then I put my head out. I felt my hair blow behind me and the air rush into me, and I forgot for a moment to worry about how I was supposed to be. Because I was perfect right then. Everything was. And Sky was a perfect driver. Not scary. Just steady. And fast. I wanted the music to last forever. –

Ava Dellaira

Nothing behind me, everything ahead of me, as is ever so on the road.

–

Jack Kerouac

If you come to a fork in the road, take it. –

Yogi Berra

Roads were made for journeys, not destinations. –

Confucius

Life is too short to not go on that spontaneous road trip. –

Unknown

Now, on this road trip, my mind seemed to uncrinkle, to breathe, to present to itself a cure for a disease it had not, until now, known it had. –

Elizabeth Berg

You know more of a road by having travelled it than by all the conjectures and descriptions in the world. –

William Hazlitt

It's not about the destination, it's about the journey. –

Ralph Waldo Emerson

Because the greatest part of a road trip isn't arriving at your destination. It's all the wild stuff that happens along the way. –

Emma Chase

You Can't Find The Right Roads When The Streets Are Paved. –

Bob Marley

A journey is a person in itself; No two are alike. And all plans, safeguards, policing, and coercion are fruitless. We find that after years of struggle that we do not take a trip; A trip takes us. –

John Steinbeck

How beautiful it is to live in a world with no walls. –

Manal Al-Sharif

The road is there, it will always be there. You just have to decide when to take it. –

Chris Humphrey

No road is long with good company. –

Turkish proverb

A road trip is a way for the whole family to spend time together and annoy each other in interesting new places. –

Tom Lichtenheld

There's nowhere to go but everywhere. –

Jack Kerouac

Stop worrying about the potholes in the road and enjoy the journey. –

Babs Hoffman

And just like that, we're on our way to everywhere –

Emery Lord

I may not have gone where I intended to go, but I think I have ended up where I intended to be. –

Douglas Adams

Afoot and light-hearted I take to the open road. –

Walt Whitman

Map out your future – but do it in pencil. The road ahead is as long as you make it. Make it worth the trip. –

Jon Bon Jovi

Some beautiful paths can't be discovered without getting lost. –

Erol Ozan

Every night I used to pray that I'd find my people, and finally I did on the open road. We had nothing to lose, nothing to gain, nothing we desired anymore, except to make our lives into a work of art. –

Lana Del Rey

I wonder why it is that when I plan a route too carefully, it goes to pieces, whereas if I blunder along in blissful ignorance aimed in a fancied direction I get through with no trouble. –

John Steinbeck

If you're on a road trip, you need driving music. –

Edgar Wright

The most beautiful thing in the world is, of course, the world itself.

–

Wallace Stevens

I just go with the flow, I follow the yellow brick road. I don't know where it's going to lead me, but I follow it. –

Grace Jones

I love road trips. You get into this Zen rhythm; throw the sense of time out the window. –

Miriam Toews

I hope you remember that if you encounter an obstacle on the road, don't think of it as an obstacle at all… think of it as a challenge to find a new path on the road less traveled. –

Hyeonseo Lee

I travel not to go anywhere but to go. I travel for travel's sake. The great affair is to move. –

Robert Louis Stevenson

Sometimes a journey makes itself necessary. –

Anne Carson

I was free with every road as my home. –

Charlotte Eriksson

There's more to getting to where you're going than just knowing there's a road. –

Joan Lowery Nixon

We all have that one friend who is either on a road-trip or planning a road-trip or thinking about a road-trip or talking to people who are on a road-trip or posting quotes about a road-trip. –

Crestless Wave

A road where you never think about where it is going must be a perfect road! –

Mehmet Murat Ildan

Road trips aren't measured by mile markers, but by moments. –

Unknown

Only those who risk going too far can possibly find out how far they can go. –

T.S Eliot

When you go on a road trip, the trip itself becomes part of the story. –

Steve Rushin

I take to the open road. Healthy, free, the world before me. –

Walt Whitman

My favorite thing to do is to go where I've never been. –

Diane Arbus

There's only one place I want to go, and it's to all the places I've never been. –

Nikki Rowe

A bend in the road, is not the end of the road….unless you fail to make the turn.

Helen Keller

The pleasure we derive from journeys is perhaps dependent more on the mindset with which we travel than on the destination we travel to.

Alain De Botton

Sometimes all you need is a great friend and a tank of gas. –

Thelma & Louise

It's a road trip! It's about adventure! It's not like we have somewhere to go. –

John Green

The world is too big to stay in one place, and life is too short to do just one thing. –

Unknown

If you make the mistake of looking back too much, you aren't focused enough on the road in front of you. –

Brad Paisley

The biggest adventure you can take is to live the life of your dreams. –

Oprah Winfrey

Roads are a record of those who have gone before. –

Rebecca Solnit

It feels good to be lost in the right direction. –

Unknown

Discovery consists not in seeking new landscapes, but in having new eyes. –

Marcel Proust

Live your life by a compass, not a clock. –

Stephen Covey

People don't take trips, trips take people. –

John Steinbeck

Look on every exit being an entrance somewhere else. –

Tom Stoppard

The freedom of the open road is seductive, serendipitous and absolutely liberating. –

Aaron Lauritsen

The road goes on forever and the party never ends. –

Robert Earl Keen

We had longer ways to go. But no matter, the road is life. –

Jack Kerouac

The road is long, it is snowy, the road is dangerous, the road is stony, the road is dented! Shut up man, shut up! Shut up and go! Believe in yourself, trust your abilities and start off! All roads reward courage! –

Mehmet Murat Ildan

Always focus on the front windshield and not the rear view mirror. –

Colin Powell

Everything I was I carry with me, everything I will be lies waiting on the road ahead. –

Ma Jian

Road trips are the equivalent of human wings. Ask me to go on one, anywhere. We'll stop in every small town and learn the history and stories, feel the ground and capture the spirit. Then we'll turn it into our own story that will live inside our history to carry with us, always. Because stories are more important than things. –

Victoria Erickson

It doesn't matter where you're going, it's who you have beside you. –

Unknown

God made the world round so we would never be able to see too far down the road. –

Isak Dinesen

We wanderers, ever seeking the lonelier way, begin no day where we have ended another day; and no sunrise finds us where sunset left us. –

Khalil Gibran

I get emotionally attached to the cars ahead on me on long road trips. –

Unknown

I was born for the ocean, for the road, and I longed to build my reputation as a fearless nomad, forever roaming the country with a suitcase and my guitar. Light as the wind itself, a romantic mystery passing through people's lives, leaving them with moments of magic, wondering where I might be now. –

Charlotte Eriksson

The times on the open road with all the unknown ahead were the times I was happiest and most secure, with people who knew our core and lived solely for the purpose of unmediated experiences and love, from which purpose itself is born. Not the distant idea of life, love and purpose dirtied by constructs. –

Jackie Haze

What if one's tendency to go wandering off is truly a gift? What if the driving force beneath the curiosity that leads a person to wander off the beaten path is not immaturity, but the wild, untamable Spirit of God, drawing them into the foliage to be refined, to discover fresh insights, and pioneer a new way forward for a new group of people? –

Brandan Roberston

A little piece of everywhere I go becomes a big part of everything I do. –

Richie Norton

You were something or someone I loved, but I am a traveler, and I love no one but the empty road. –

Dorothea Lasky

I go to seek a Great Perhaps. –

François Rabelais

Some journeys in life can only be traveled alone. –

Ken Poirot

Sometimes the best therapy is a long drive and music. –

Unknown

The only trip you will regret is the one you don't take. –

Unknown

"That's why I love road trips dude. It's like doing something without actually doing anything." –

John Green

I want more road trips this year. More time spent at the ocean. More trips hiking up mountains. More time falling in love with the Earth and laughing with people who make me feel at home. –

Nikki Lara

Life is beautiful if you are on the road to somewhere. –

Orhan Pamuk

If we were meant to stay in one place, we'd have roots instead of feet. –

Rachel Wolchin

Embrace the detours. –

Kevin Charboneau

I love being on the road. I love that lifestyle, traveling city to city, rocking out and moving on to the next place. –

Caleb Johnson

All he needed was a wheel in his hand and four on the road. –

Jack Kerouac

Well, we're not in the middle of nowhere, but we can see it from here. –

Thelma & Louise

Life is either a daring adventure or nothing. –

Helen Keller

I cut myself away at the root. My home is now wherever I choose to go. It will be wherever I am. Forever passing through. –

Unknown

You will reach your destination even though you travel slowly. –

Icelandic proverb

It sounds so far away and different. I like different places. I like any place that isn't here. –

Edna Ferber

Lose your path. Find your way. –

Natalia Jaster

Sometimes the road less traveled is less traveled for a reason. –

Jerry Seinfeld

I was surprised, as always, by how easy the act of leaving was, and how good it felt. The world was suddenly rich with possibility. –

Jack Kerouac

Surely, of all the wonders of the world, the horizon is the greatest. –

Freya Stark

There's always a way if you're not in a hurry. –

Paul Theroux

A wise man travels to discover himself. –

James Russell Lowell

Still round the corner, there may wait, a new road or a secret gate. –

J.R.R. Tolkein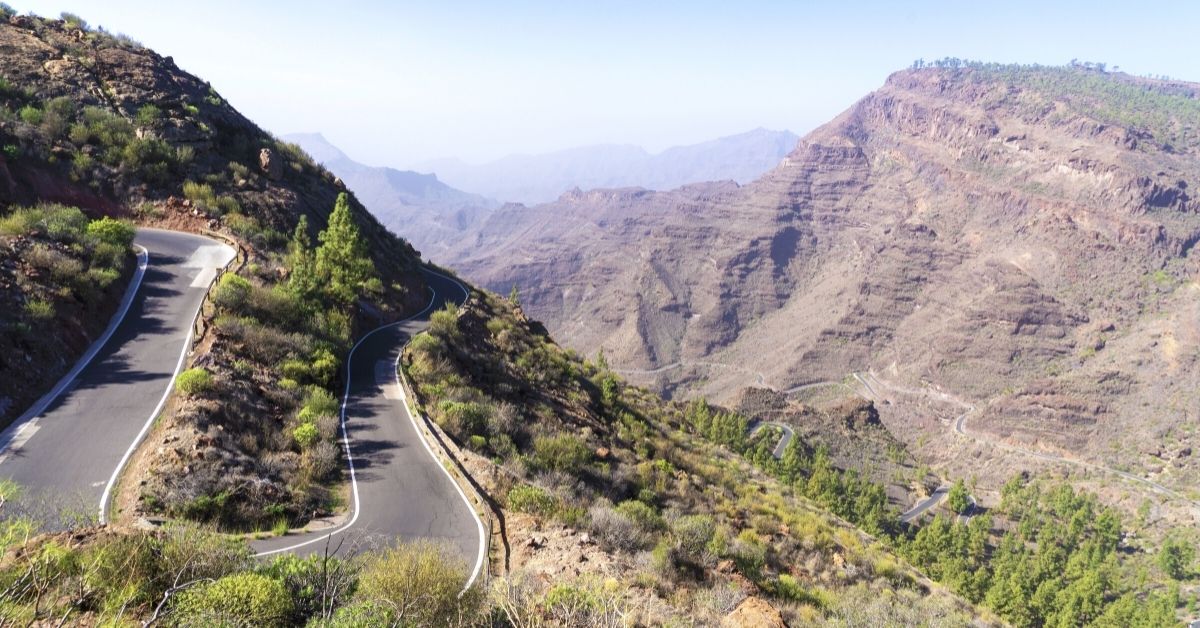 Final Thoughts On Quotes About Road Trips
We hope our list of beautiful road tripping quotes triggers your need for car adventures and road trips fun.
Not exactly what you were looking for? Take a look at our list of travel captions for Instagram or funny travel quotes to get more inspiration.