10 Best Travel Shows On Netflix Right Now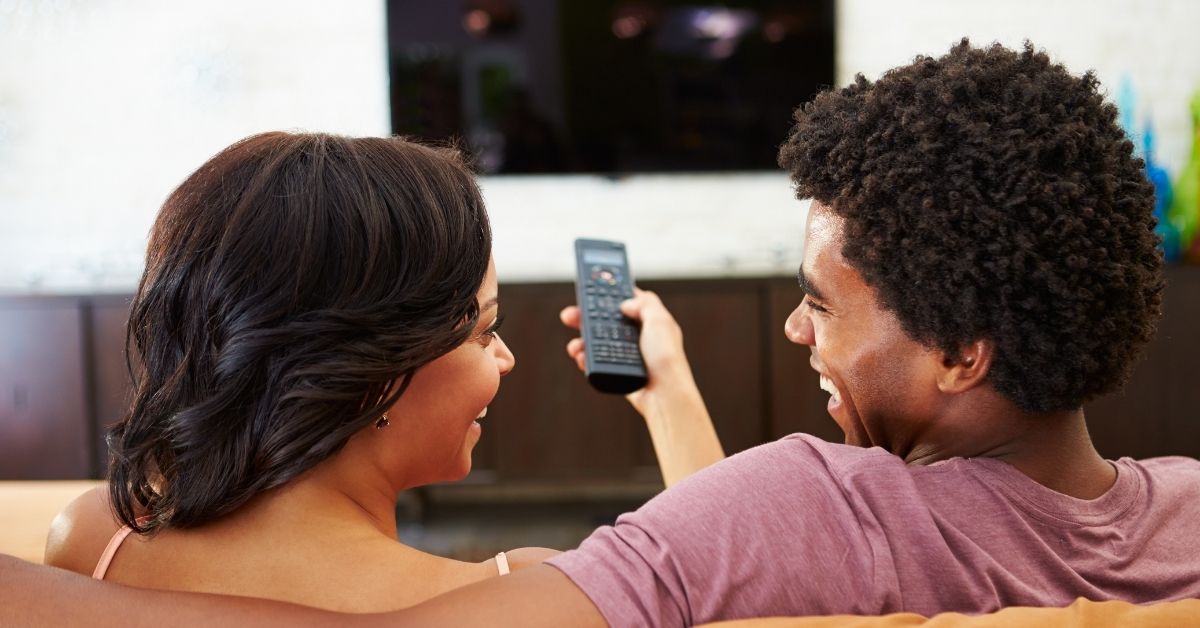 If the worldwide pandemic has halted your travel plans like most of us, you're probably suffering from travel blues. However, closed borders and travel restrictions don't mean travel can no longer be a part of your life. Stay productive by filling your time with travel inspiration and plan your next big adventure for when the time is right. And who can help you do that? Good old Netflix.
That's right; there is a host of travel shows on Netflix right now awaiting your viewing. So order your favorite takeaway, get comfy, and work your way through our list of the ten best travel documentaries on Netflix.
1. Our Planet
Our Planet is essentially Netflix's version of 'Planet Earth.' It is so similar it even features narration from Sir David Attenborough. The mindblowing way this series showcases the most awe-inspiring nature makes it one of the best travel shows on Netflix in 2021.
Our Planet will reawaken your wanderlust and have you itching to get out into the wilderness. While it's not possible to go to the far corners of the earth as shown in this series, perhaps you can settle for exploring a new nature reserve in your home state for now.
2. Down To Earth With Zac Efron
In Down To Earth, hunk Zac Efron travels the world in search of more sustainable ways of living. It is an eye-opening and upbeat documentary that looks for solutions to problems, finding ways we can do things better. Therefore, it's the best travel documentary series for those looking to learn how they can contribute to creating a greener, more sustainable world.
3. The Chef Show
What better combination than food and travel! If you love trying new cuisines or have ever dreamt about building a business on four wheels, this is one Netflix travel documentary you will adore. In The Chef Show, duo Jon Favreau and Roy Choi reunite to travel around the world cooking with celebrities and famous chefs. They celebrate different flavors, cultures, and people and take you through various delicious recipes.
4. Street Food
While we're on the subject of food, you need to check out Street Food. Season one showcases the street eats found in Asia. They visit Japan, Thailand, Taiwan, South Korea, Singapore, and more, tasting the locals' go-to bites. This is one of those Netflix travel documentaries that will remind you of your travels. From the vibrancy of the sights and sounds, you'll almost be able to smell and taste those Asian delights again.
5. Jack Whitehall: Travels With My Father
If you've ever wondered what it would be like to take your parents traveling, this comedy road trip series will give you an idea. In Travels With My Father, comedian Jack Whitehall takes his dad to Southeast Asia to try to strengthen their bond. Jack is very jolly and easy-going whereas, his father couldn't be any different, making for an interesting duo.
The show is very lighthearted and not the most serious of the travel shows on Netflix. However, you can't help but laugh at the awkward situations the pair continuously find themselves in.
6. Larry Charles' Dangerous World Of Comedy
In this Netflix travel documentary, comedy writer-director Larry Charles sets out to find humor in all corners of the world. He travels to some of the most feared places, such as Somalia, Liberia, Saudi Arabia, and Iran.
Here Larry seeks out people who use humor to combat their dire circumstances. He meets some of the most unlikely comics and delves deep into the world of dark, dangerous comedy. This is undoubtedly one of the most daring travel shows on Netflix!
7. Night On Earth
---
Want to connect with fellow long-term travelers? Join our Facebook group and the conversation.
---
PSSST. SafetyWing finally covers COVID. I've been using their Nomad Insurance since 2019. It's the perfect solution for nomads like me. Don't leave without your travel insurance.
---
In Night On Earth, nature meets technology to disclose the biggest wonders of the nocturnal world. Using state-of-the-art, low-light cameras, the series shows the hidden lives of some of the world's most extraordinary creatures, from lions on the hunt to bats on the wing. The footage captured is nothing less than mind-blowing. The narrating is just as beautiful, making it one of the best travel shows on Netflix for nature nerds.
8. Pedal The World
If the day-to-day stresses are getting to you and you're losing sight of your dreams, Pedal The World will give you the inspiration you need to do something big. In this self-made adventure documentary, Felix Starck documents his 18,000-kilometre bicycle journey across 22 countries in 365 days. Felix gives us a visual diary of him cycling & camping around the world, which is emotional, inspiring, and never dull.
This is a must-watch for anyone that is feeling down due to the current state of the world. It's one of those Netflix travel documentaries that will prompt you to reflect on the way you live and question the meaning of life.
9. Expedition Happiness
All digital nomads can relate to that desire to escape their hometown and get out into the world. This is precisely what Expedition Happiness is about. In this travel documentary, a young couple transforms an old school bus into a motorhome and travels with their dog across North America in it.
This travelogue is organically beautiful, featuring many relatable problems. Moreover, it's a representation of the freedom we all crave, which is why we believe it's one of the best travel documentaries on Netflix.
10. Dark Tourist
Finally, if you want to watch something a bit out of the ordinary, here's one for you. Dark Tourist with David Farrier is probably the weirdest (and most morbid) of all the travel shows on Netflix. Farrier explores the lesser-known and usually avoided cultures of the world and opts to visit places that are historically associated with death and tragedy. Highlights of this series include when Farrier meets vampires in New Orleans and a death-worshipping cult in Mexico. You'll need an open mind for this one!
Final Thoughts
Even if you're unable to have your own big adventure right now, these Netflix travel documentaries will remind you of why you fell in love with travel in the first place. Utilize these travel shows on Netflix to draw inspiration and reignite your wanderlust, then get planning the best trip of your life.
---
BEFORE YOU GO
☑ Book your flight: If your flight isn't booked yet – check out the flights on Skyscanner or via Google Flights. My top saving tip is flexibility. If you're flexible, you should be able to find a cheaper flight.
☑ Book your accommodation: I always use Airbnb and Booking.com. If you'd rather stay in a hostel, you should take a look at the options on Hostelworld. If you click on the Airbnb link and you don't have an account yet – you'll get a $30 discount on your first booking.
☑ Protect your cute face: Oh, you may want to protect your cute face with travel medical insurance. I would suggest SafetyWing as they offer the best rates, especially for long-term travelers. Otherwise, you can also take a look at World Nomads.
☑ Pack the essentials: You can consult this list when it's time to pack your bag! Do not leave without a universal charger, a power bank and your passport!
☑ Do you need a visa? If you aren't sure if you need a visa, it would be a smart idea to take a quick look before you go. You can use iVisa – it's super useful and easy to use.
Disclaimer: This post may include affiliate links. If you click one of them, we may receive a cute commission at no extra cost to you. Thank you.