Join Us For Plant-Powered January!
Well hello, (almost) 2021…we're so happy to see you! Like, seriously. So, so happy.
Normally, we'd be comin' atcha with Sugar Free January, a super-flex approach to cutting out refined sugar in whatever way makes sense for you, but 2020 was…well, anything but normal. It was hard and full of heartache, and it tested us in ways we were not prepared for. But, it also gave us new perspective and more understanding of who we are and what we're capable of, apart and together.
So, with that, it felt right to kick off this January with something different. Something that would not only provide some feel-good for our bodies, but also some feel-good for the planet. Because what was this last year if not a super intense, definitely-didn't-sign-up-for-it class on what it means to take care of ourselves and take care of each other?
So, here we are, welcome to Plant-Powered January! Let's dive in.
---
Quick Links Within This Post:
---
What is Plant-Powered January?
Let's talk first about what it is NOT.
It isn't a diet.
It isn't a cleanse.
It isn't a "reset."
It doesn't have hard-and-fast-rules.
It isn't healthy vs. non-healthy.
It isn't a challenge that you pass or fail.
It's all about loving and exploring the delicious world of veggies:
30 days of delicious, filling, fun, and exciting meatless recipes.
Food that is feel-good for the body + feel-good for the earth.
Approachable to ALL – including vegans and vegetarians, people who just want to go meatless one day a week, OR people who will still eat meat but want to try to incorporate more veggies into their meals.
Honestly, it's not really about being meatless or not! It's more about eating and loving and appreciating vegetables in really good food.
---
How Does it Work?
There are no rules here.
But if we had to make a rule, it would be this: MAKE YOUR OWN RULES. Do things that will make you feel good and that support your goals, whether that's trying to eat fully vegetarian for 30 days, dipping your toes in with a few days a week, or just being more mindful of adding more veggies to your day-to-day life.
We're spending the month of January to focus in on whatever goal that is, within these next 30 days, but really, you could do this anytime. It's all about being intentional about exploring and eating more veggies.
That being said, while there are no rules, we are definitely NOT going to leave you hanging in the delicious food department.
I mean, you know us don't you?
So, What Can I Expect?
REALLY DELICIOUS FOOD.
But seriously.
Throughout the month, we'll be sharing two new fun and delicious veggie-forward recipes each week. It all starts January 4!
We also have over 300 vegan and vegetarian recipes already on the blog, and you can find our most popular ones down at the bottom to help you get started with your weekly meal planning / snacking / enjoying.
Some tips for participating:
Invite a friend to join! Life is better together.
Plan ahead. Our free meal plans and grocery lists below will help you do that.
Discovery > Diet. This is about discovering new, vegetable-rich meals you love, not about a super strict diet.
Be sure to also give us a follow on Instagram (@pinchofyum) to watch how to make all the recipes this month, peep some of our old favorites, and find some new ones.
---
Weekly Meal Plans and Grocery Lists
While new recipes are fun and delicious, sometimes you just need a little something extra.
We put together a one-month series of content delivered to you via email with simple, actionable steps that will deliver everything you need for the next 30 days:
Weekly Meal Plans: Meal plans delivered straight to your inbox each Friday that provide everything you need for breakfast, lunch, dinner, and snacks. This also gives you early access to new recipes coming up on the blog each week, as well as all our favorites on the blog.
Grocery Lists: A list of everything you need to get from the store that weekend to make those delicious meal plans a reality all week long.
Vegetarian Eating Resources: We have a lot of veggie-loving folks on the team, and we've put together some of the need-to-know resources to make these next 30 days as successful as you want them to be. For example: how to keep all your veggies fresh all week long, how to incorporate more veggies into every meal, and more.
You can join in at anytime throughout the month to get started on your 30 days. We're all about flexibility here!
—> Click here to sign up for our Plant-Powered January email series.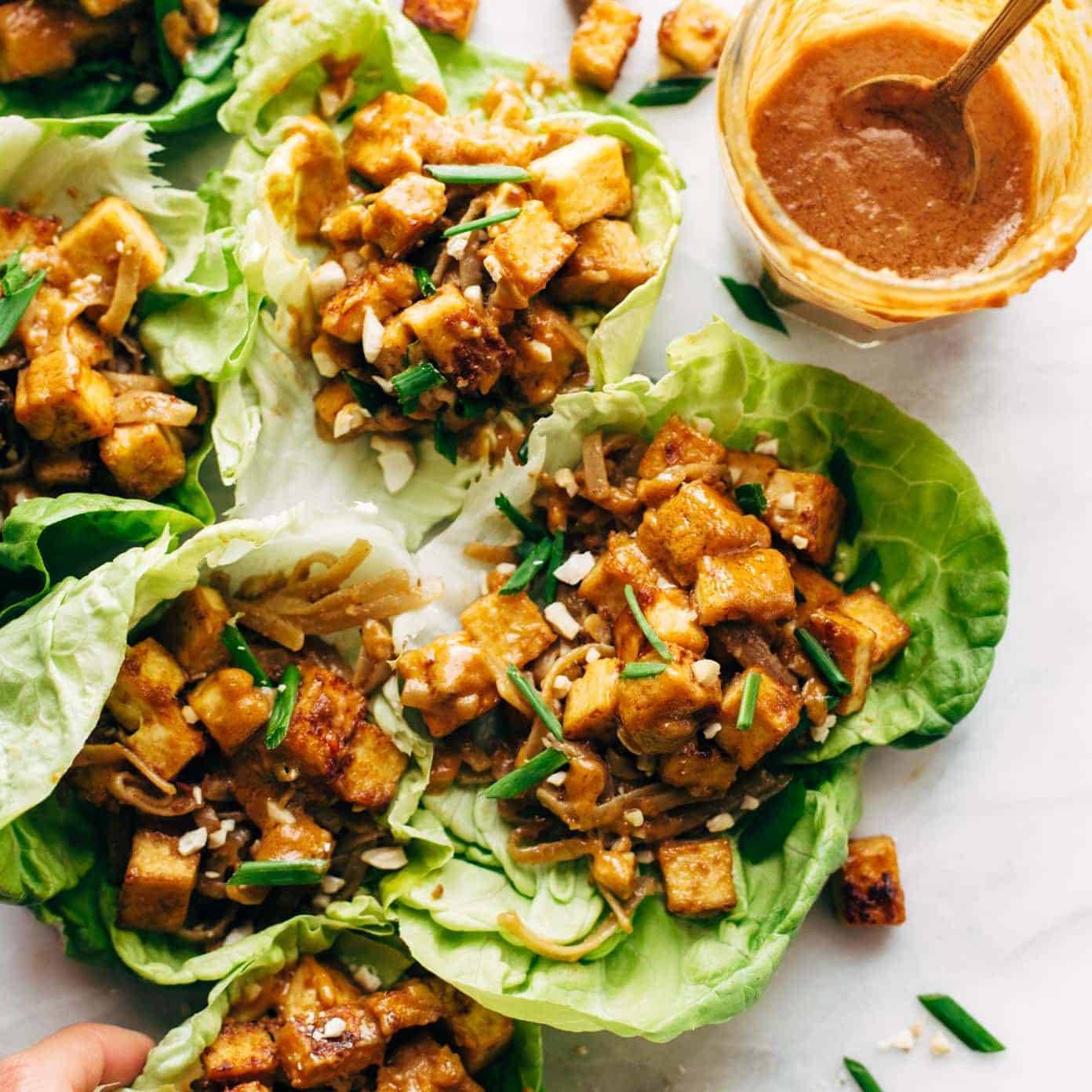 Get Started with These Veggie-Forward Recipes
Breakfast
Lunch
Dinner
Snacks, Treats, and Drinks
---
—> Click here to sign up for our Plant-Powered January email series.
That's it!
We're so excited to share all our favorite veggie eats and treats (brand new and long-loved) starting on January 4 on the blog. This is going to be so good.
If you're thinking about joining in, tell us – what would 30 days of loving veggies look like for you?